In spite of a dull, misty & cool day The Lodge, Aberfoyle saw fifteen eligible cars turned out for this event, plus several other members is their normal daily cars.
Once again ample BBQ food was prepared by John Stewart and Liz Young, assisted by other willing members.
Chairman, Ronnie Gordon, took this opportunity to hand out appropriate pictures, to members attending, from a collection of photographs passed on by the family of the late Bob Flockart.
It was good to see Malcolm & Shirley Gisbey at this event.  They have always been good supporters of club events.
CLICK ON ANY PICTURE TO ENLARGE
ALWAY  <  BACK TO RETURN TO THIS PAGE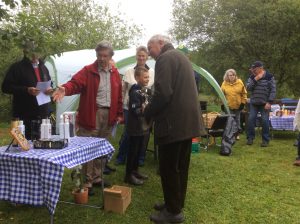 Observation winner: Bill McCreath
********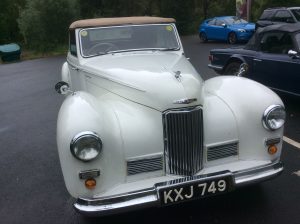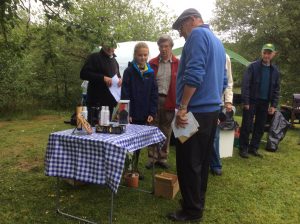 Pre war Concourse winner:  Alec McDougal: Humber
********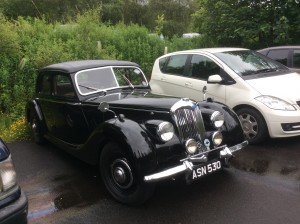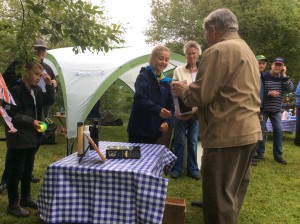 Pre 1960 Concourse winner: David Robb: Riley
******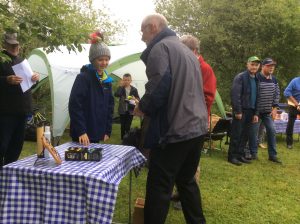 1961 onward Concourse winner: George McDougal: E-type Jaguar.
******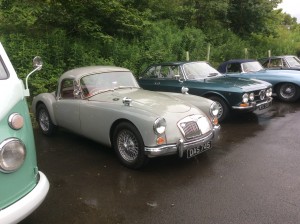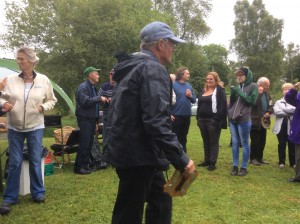 "
Farthest travelled winner: George Rome (Ayrshire):
********
Short Video:
IMG_1326 <<<<   CLICK HERE TO VIEW SHORT VIDEO