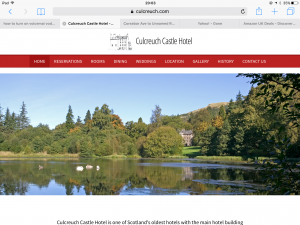 Sunday 28th Aug 2016
Meeting on warm, but cloudy, Sunday morning at Waitrose supermarket, Milngavie.  Later a warm, dry and sunny afternoon.
Around thirty members and friends with 13/14 eligible members cars set off to gather later at Culcreuth Castle for lunch.
A fine buffet served, with extras being available.
After lunch a fun, automotive themed, quiz.  Won by the pairs team of Bill McCreath and Archie Alexander.
CLICK ONTO IMAGES TO ENLARGE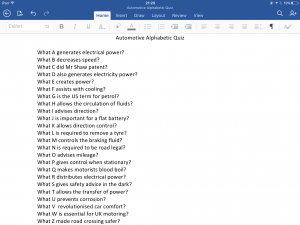 Have a go at the quiz if you were unable to take part at Culcreuth.
Send in your answer to hsherry@tinyworld.co.uk.
Right or wrong the correct answers will be sent to you.

CLICK FOR SELECTION OF JOHN YOUNG'S PICTURES
WARNING :  YOU NEED TO
CLICK <  BACK AT TOP OF PICTURE SCREEN
TO RETURN TO THIS PAGE